Games
I am currently doing programming, game design and 3D-modeling within our company,
3-Fold Games
for our game
Before I Forget
, which we are aiming to release in Q3 2019.​ Before I Forget is a first-person narrative adventure game, in which you play as a woman with early-onset dementia and explore her house, interacting with objects that trigger her thoughts and memories, though she is not always able to understand them.
I am the lead artist for the VNHM - an exciting upcoming online natural history museum with digital exhibits from real museums worldwide. Users will be able to navigate through the museum within the browser and interact with other users and exhibits.
Follow the progress of the project on
Facebook
or
Twitter
I enjoy taking part in game jams regularly and making small games to take breaks from my larger projects! Most of the small games I've made recently are on my itch.io account.
I really love working with different people and trying to come up with something cohesive in a short time frame.
I use tools like Bitsy and Flatpack to make small-scope games. I am fascinated by tools like these as they are designed to allow greater accessibility to creating games, and remove a lot of potential technical frustrations from development. I find that this can allow creativity to flow more smoothly and follow through on a short idea from conception to some endpoint without losing sight of the core of the game.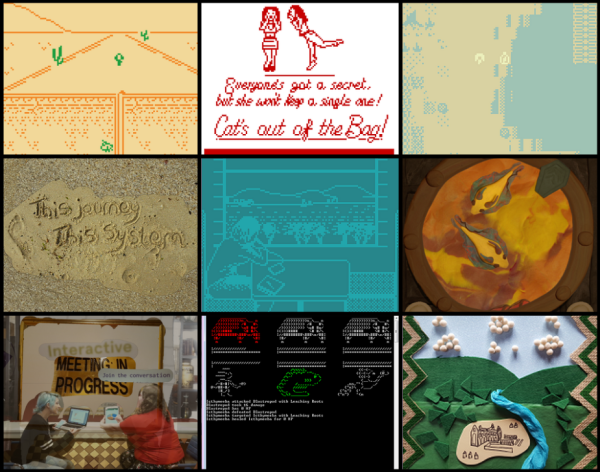 I designed and programmed a text-based role-playing game as a Windows console application with in-game ascii art and external digital art. The game features exploration, battles and conversation/item-themed quests.
Chapter 1 of the game is available
on itch.io
.
I co-programmed a musical strategy game for Global Game Jam 2017, where I mainly took the role of technical artist, creating shaders and particle effects.
I wrote a
blog post about my experience at the jam
, and the game is available on the
Global Game Jam website
.
The source code is available
here
.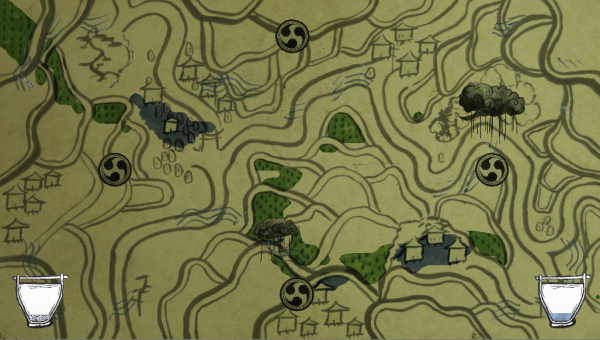 I collaborated with my friend,
Mark
, for the Ludum Dare 29 Game Jam, in which I created clay art assets for the Jam theme 'Beneath the Surface'. Porthole is an exploration game in which the player explores a submarine claymation world to find the landscapes and creatures that reside there.
The game is available on
itch.io
.
I worked with Mark again for the Mini Ludum Dare 50 Game Jam, in which I created pixel art assets for the Jam theme 'Demakes'. 125 Monkey Games is a 'demake' (a retro remake) of the mini game 'Monkey Target' from Super Monkey Ball.
The game is available on
itch.io
.