Claire Morwood
(Pronouns: she/her)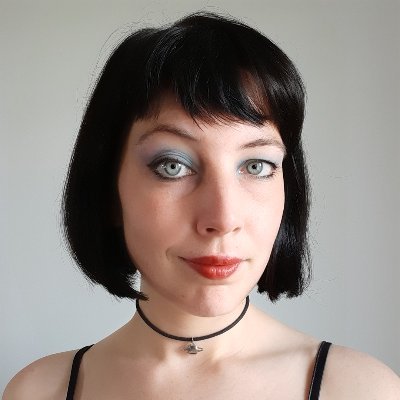 Contact me on twitter @shimmerwitch or by email at claire1605@gmail.com
Sign up to my newsletter to get updates about my current project!
Take a look at my itch.io profile here!
Claire is a self-taught game designer, programmer and artist. She is currently working on Asterism, an interactive music album video game set in space.

Prior to this she worked on Before I Forget with her company 3-Fold Games, a narrative exploration about a woman, Sunita, living with early-onset dementia, in which the player learns about Sunita's life by interacting with objects throughout her house and seeing her thoughts and memories that relate to them.

Claire is also interested in games as a medium for creative personal expression, and is fascinated by game development tools such as Bitsy, which provide accessible ways for people with no previous game development experience to make and share their games. She runs events and workshops for people to learn how to make games, and is also very enthusiastic about game jams, and has been running Fuse Jam in Bristol since 2017.

She also works as an artist and is particularly interested in pixel art and claymation, and enjoys experimenting with new art styles within games.